Travel To East Java application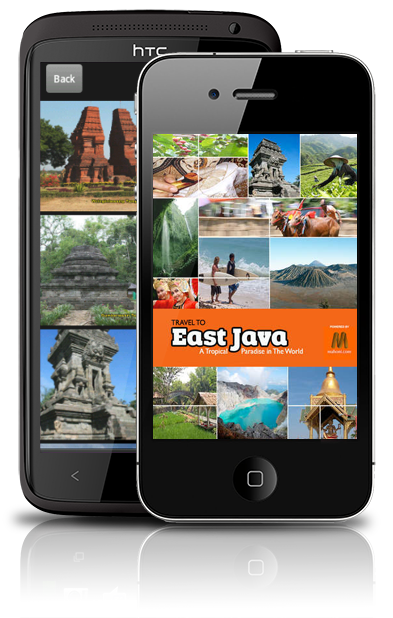 Is the application to show the glance of East Java tourism and can be free downloaded in Apps Store. Get it now and prepare your back pack to travel to East Java.
Don't worry about having something to eat, for East Java has various names for traditional foods. There are famous East Java's traditional foods that already popular in part of Indonesia area, even in Asia and abroad. Let say, Nasi Goreng and Rendang that being said to be the most delicious dish in 2011. There is also Soto, Rawon, Rujak, Pecel and many more.